The WAPP Secretary General visits the New SBEE Director General
The WAPP Secretary General visits the New SBEE Director General
Wednesday, February 2, 2022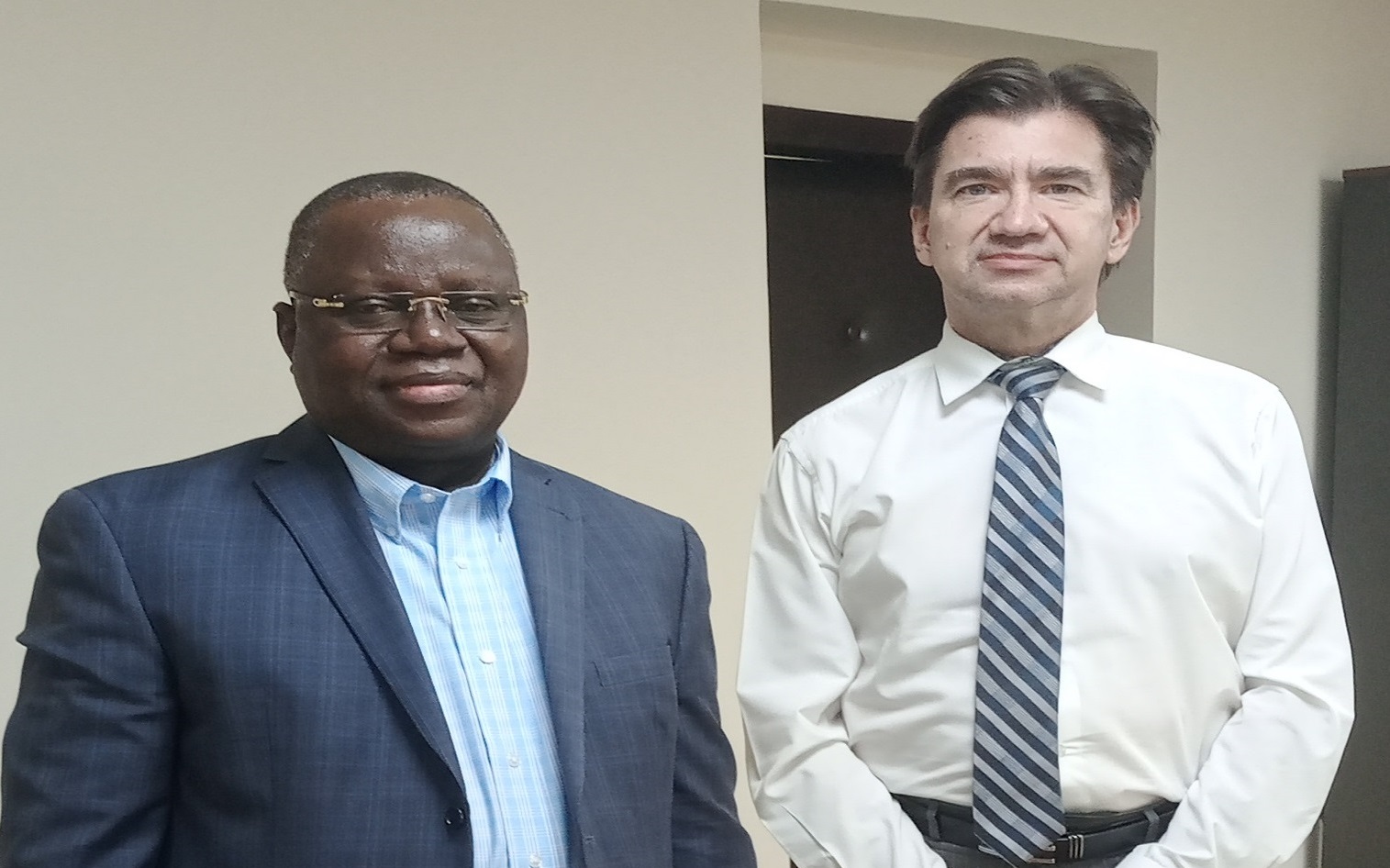 On Thursday, January 27, 2022, the WAPP Secretary General, Mr. SIENGUI A. KI paid a courtesy call to the new SBEE Director General, Mr. Gérard ZAGRODNIK.
Appointed by the Council of Ministers on December 22 2021, the new Director General of SBEE took office on Thursday, January 13, 2022. Mr. ZAGRODNIK was previously Director of Studies, Projects and Planning at SBEE.
The Secretary General of WAPP took advantage of this visit to present WAPP, its governance structure and the position SBEE occupies as member of the Executive Board.