WAPP attends 12th Meeting of the Forum of African Energy Pools in Zambia
WAPP attends 12th Meeting of the Forum of African Energy Pools in Zambia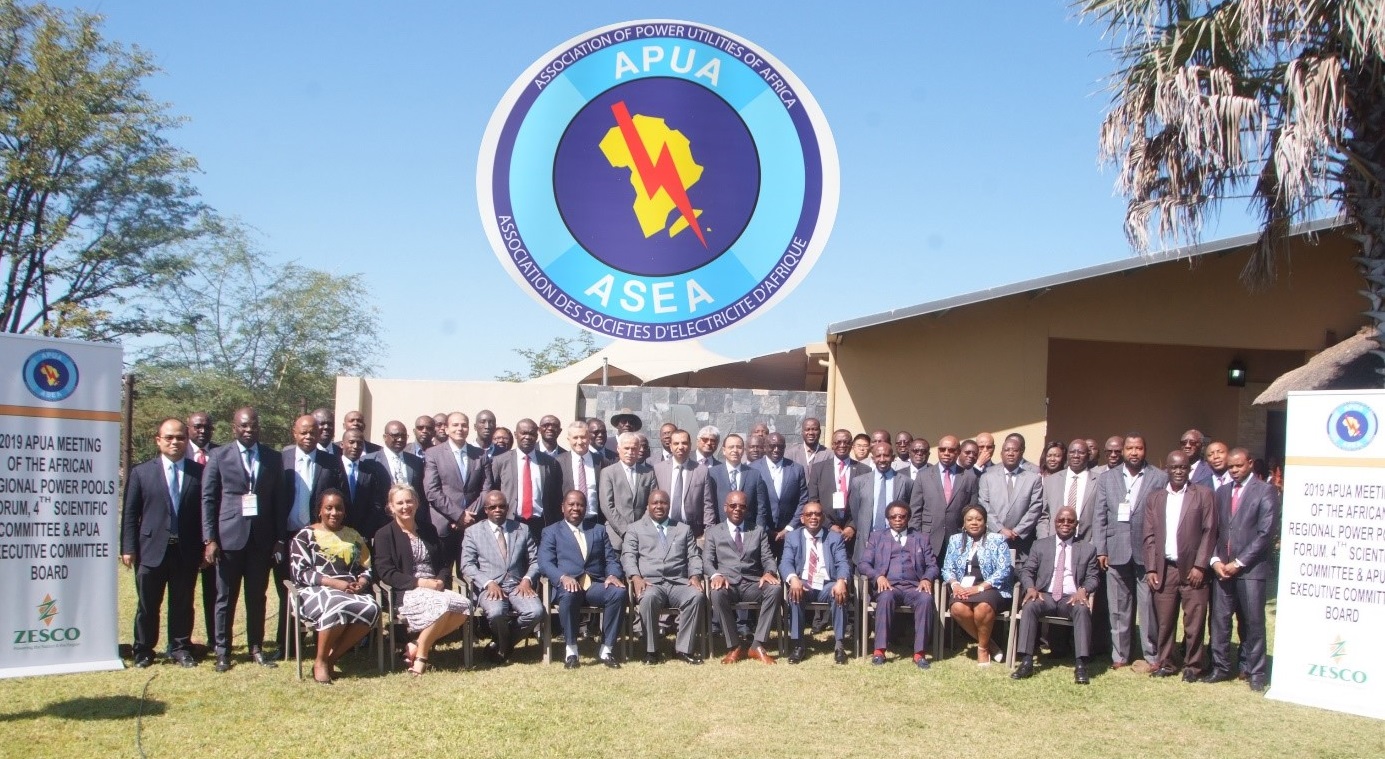 At the head of a three-person delegation, the Secretary General of WAPP traveled to Livingstone, Zambia to attend the 12th Consultative Meeting of the Forum of African Regional Energy Pools scheduled for May 29, 2019.
This Energy Pool meeting was held in parallel with two other ASEA meetings:
The 4th Meeting of the Scientific Committee of the 2017-2020 mandate of the ASEA;
The Meeting of the Bureau of the Executive Committee of the ASEA
As a reminder, the Forum brings together the 5 African Regional Energy Pools (COMELEC, WAPP, PEAC, SAPP, EAPP) plus AFSEC, the African Union and the ASEA, which acts as Coordinator of the Forum.
Following the joint opening ceremony at the three meetings and chaired by Zambia's Minister of Energy, the Power Pools meeting allowed them to present the status of their interconnection activities, electrical networks, their operation and the administration of the electricity markets.
During the meeting, the Secretary General of WAPP presented:
The new Master Plan for the Development of Regional means of Production and Transmission of Electric Power of ECOWAS as well as its state of execution;
The situation of the Regional Electricity Market of ECOWAS;
The Directive for Securing Cross-Border Electric Power Exchange in the context of the regional electricity market.
The President of the African Electrotechnical Standardization Commission (AFSEC) invited African countries to adhere to its structure and to adopt harmonized standards adapted to Africa.
The African Union through AUDA - NEPAD (African Union Development Agency - New Partnership for Africa 's Development) informed the meeting of the ongoing development of a Master Plan for the Continental Electrical System, the ultimate goal of which will be to create a continental market for electric power.
The meeting also allowed the ASEA to take stock of the activities of RACEE (African Network of Centers of Excellence in Electricity) which currently receives funding from the African Development Bank (AfDB) and the Agency, French Development (AFD). In 3 years, RACEE has trained more than 4,000 professionals in the electricity sector, more than 2000 scholarships have been awarded.
The Secretary General of COMELEC has been appointed President of the African Regional Energy Pools Forum for a one-year term and the PEAC has been selected to host the next Forum meeting.