The Secretary General of the WAPP visits Niger for the 50th Anniversary of NIGELEC
The Secretary General of the WAPP visits Niger for the 50th Anniversary of NIGELEC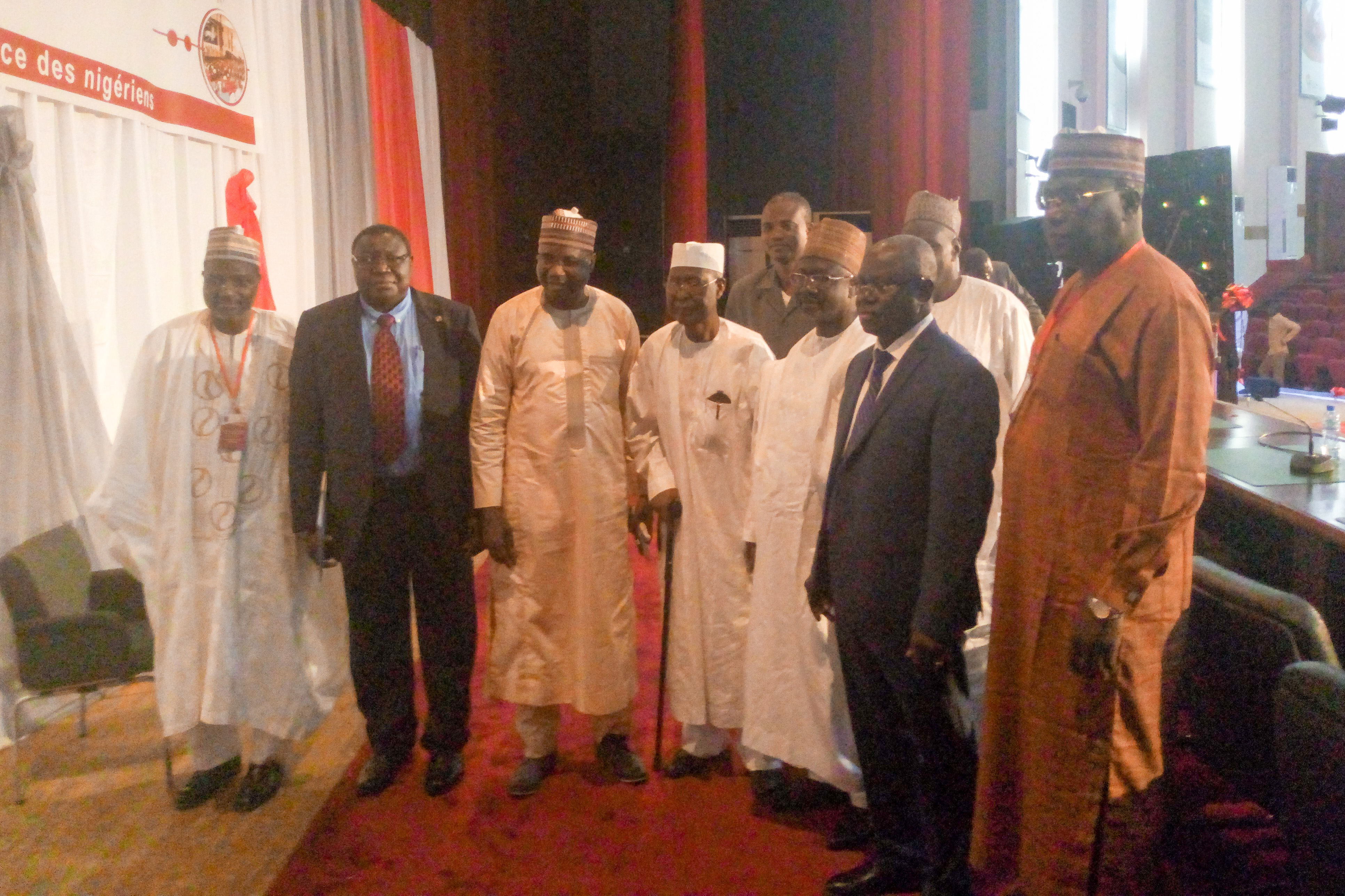 The Secretary General of the WAPP visits Niger For The 50th Anniversary of NIGELEC
The Secretary General of of the WAPP, Mr. Siengui A. Ki visited the city of Niamey, Niger on the 6th and 7th of September 2018 for the 50th Anniversary of NIGELEC, a member company of the WAPP.
In attendance at the anniversary were different administrative and political authorities in Niger as well as different electricity companies in the sub-region.
This major event was marked by various events such as the launching ceremony on 6th September, which was chaired by the Prime Minister, Head of Government of the Republic of Niger, His Excellency Mr Brigi RAFINI. In his remark, he recalled the great achievements of NIGELEC in the context of the electrification of Niger and had to present the current situation of the company.
Several elements have been highlighted including Niger's transition from 5 electrified localities in the 1960s to about 700 localities today. Despite this, the electrification rate remains low at around 15%.
Today, Niger is interconnected by 2 HV lines from Nigeria which provides a large part of its energy. Consequently, the construction of the WAPP North Ridge will strengthen the situation on ground.
In the coming years, Niger has projects to build hydroelectric power plants, with the Kandadji dam, thermal power plant, salkadamna power plant and evacuation lines.   There are also prospects for nuclear production projects since Niger has uranium. Thus, Niger will be able to establish itself on the international electricity market.
The day's events ended with sports competitions like basketball, cycling and men & women's cross-country skiing  and a visit to Gorou Banda power plant sponsored by the Minister of Sports of Niger.
NIGELEC's 50th anniversary calendar ended with a visit to the Gourou Banda power plant, located on the western outskirts of the city of Niamey. This is a diesel power plant built by the Chinese company SINOHYDRO. It is planned for 100 MW but currently has 4 MAN units of 20 MW each, or 80 MW. Work began in 2014 and the plant was inaugurated in April 2017. A 132 KV lift station allows the energy production to be evacuated to Niamey.