A promising alliance For African Energy Development: WAPP-GEIDCO meeting
A promising alliance For African Energy Development: WAPP-GEIDCO meeting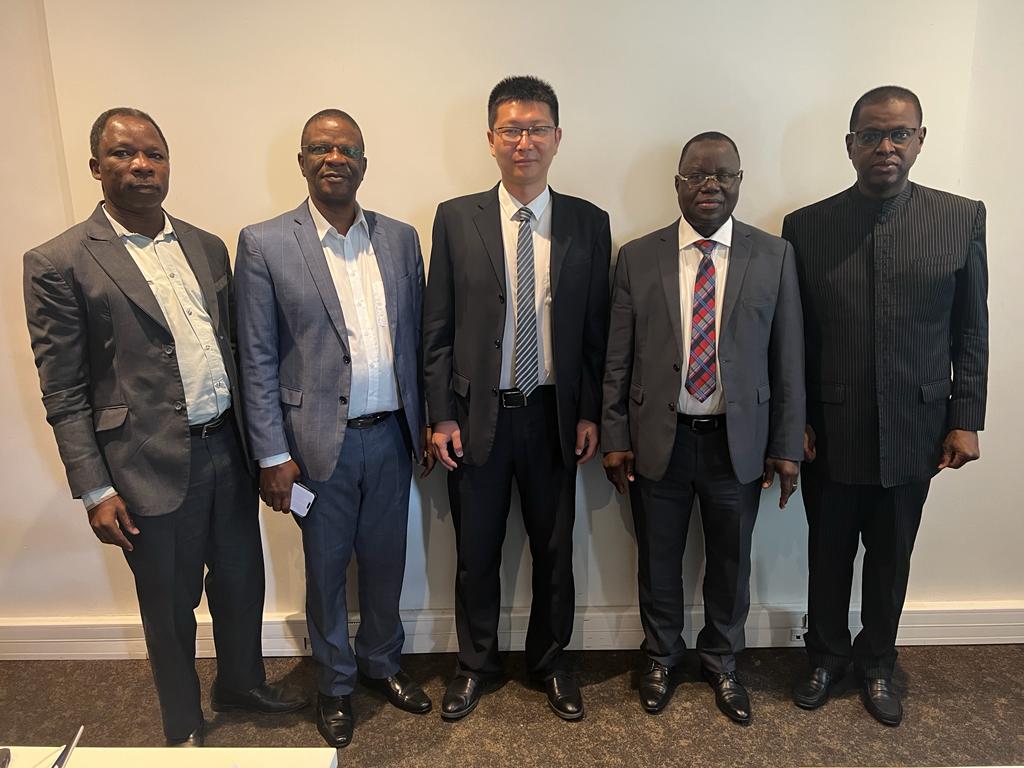 On Tuesday, May 16, 2023, from 10 am to 12 pm, a highly significant event took place at GEIDCO (Global Energy Interconnection Development and Cooperation Organization) welcoming a courtesy visit organized by the Secretary General of WAPP (West African Power Pool), Mr. Siengui A. KI. The distinguished delegation from WAPP included the Director of the PIPES department (Planning, Investment Programming and Environmental Safeguards), the organization's Legal Adviser, and the Executive Assistant to the Secretary General of WAPP.
This meeting of great importance is part of an ongoing cooperation between the two bodies, united in their efforts to advance the energy sector in Africa. The GEIDCO delegation warmly welcomed the visit from WAPP, emphasizing the significance of this collaboration.
Dr. YIN Changjie, Senior Manager of GEIDCO's Africa Office, along with XUE Haoyan, also a Senior Manager of the Africa Office, and Liamrig SUN, the Director of the organization, were present. During the meeting, WAPP provided a detailed update on the progress of all ongoing projects, including both infrastructure projects and the establishment of the regional electricity market.
GEIDCO took the opportunity to express gratitude to WAPP for the informative update. Additionally, GEIDCO raised several key questions, particularly regarding the involvement of private investors in financing electricity infrastructure projects in the region. The operational budget of WAPP and the financing of the long-awaited power line connecting Benin and Nigeria were also of significant interest. GEIDCO expressed a strong desire to obtain a comprehensive list of projects still seeking financing.
Furthermore, GEIDCO raised additional inquiries about the organization of OMVG (Organization for the Development of the Gambia River) and the payment mechanism for energy bills within that organization. The Secretary General responded diligently to GEIDCO's questions, providing clarifications on other critical points such as distribution projects, mini-power stations for supplying mines via transmission lines, the Continental Master Plan in collaboration with AUDA-NEPAD, the transit capacity of the trans-Saharan project, and the Day Ahead market.
The meeting concluded on a note of mutual satisfaction. GEIDCO expressed delight with the productive exchanges and extended a warm invitation to WAPP to participate in a conference to be held in Beijing from September 25 to 27, 2023. At this prestigious gathering of investors, GEIDCO eagerly anticipates WAPP's presentation of projects in need of financing.