Official commissioning of the Zagtouli Solar Power Station, Burkina Faso
Official commissioning of the Zagtouli Solar Power Station, Burkina Faso
Wednesday, November 29, 2017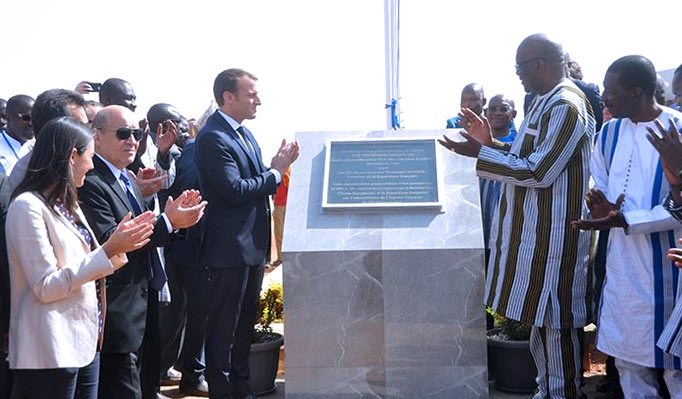 The Secretary General of WAPP, Mr. Siengui Apollinaire KI, was in Ouagadougou, Burkina Faso on November 29, 2017 to participate in the official inauguration of the Zagtouli Photovoltaic Solar Power Plant.
 
The Zagtouli Solar Power Station was commissioned by His Excellency, Mr. Roch Marc Christian Kaboré, the President of Burkina Faso and His Excellency Mr. Emmanuel Macron, the President of the Republic of France during an official visit to Burkina Faso.
With a total capacity of 33 MW, the Zagtouli solar power plant built in the western suburbs of Ouagadougou on an area of 60 hectares is the largest in West Africa.
 
                                                      View of solar panels