New Director of Information and Coordination Centre resumes office
New Director of Information and Coordination Centre resumes office
Wednesday, December 20, 2017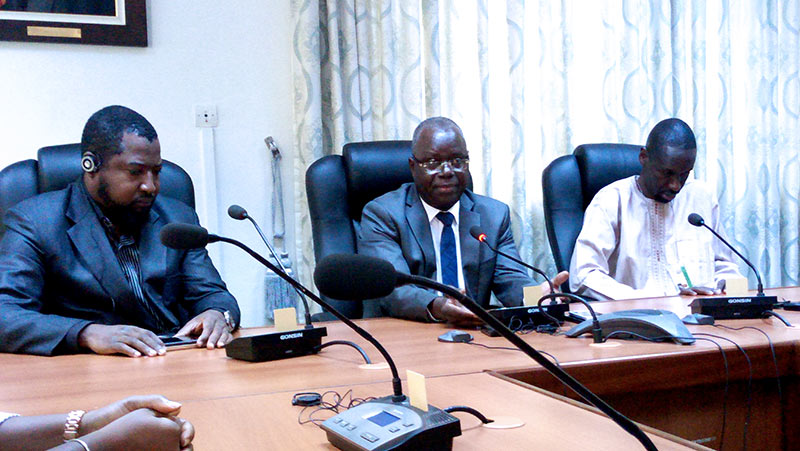 The Secretary General of WAPP, Mr. Siengui Apollinaire KI, on Wednesday, December 20, 2017 in the conference room of the headquarters of WAPP introduced the new Director of the Information and Coordination Centre (DICC), Mr. Abdulkadir NAZIF to WAPP staff.
Prior to joining WAPP, Mr. NAZIF was with the Transmission Company of Nigeria (TCN) as an engineer. 
In a short speech, the Secretary General outlined and counseled the new DICC on the urgent and uphill tasks ahead of him. He called on all staff to support and provide effective collaboration that will facilitate the realization of the tasks assigned in the department for the overall success of WAPP.
In his response, Mr. NAZIF mentioned that he acknowledges the magnitude of the work ahead of him but remains confident that from the welcome he has received, from the staff, their support will in no doubt ensure the success of his assigned responsibilities He made the commitment to put all his will and zeal into the execution of the work entrusted to him.
 
                                                         Family picture
                                                         View of WAPP staff