Mission to China on the integration of Renewable Energies
Mission to China on the integration of Renewable Energies
Thursday, October 4, 2018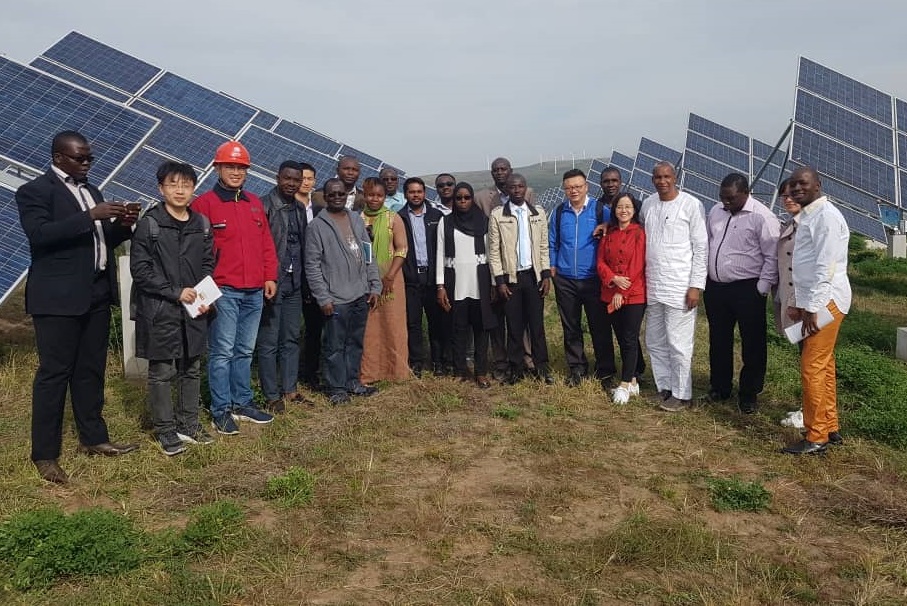 As part of the capacity building of its staff and that of the ECOWAS electricity companies, WAPP in conjunction with IRENA (International Renewable Energy Agency) and SGCC (State Grid Corporation of China) organized a study tour to China from 17 to 21 September 2018 on the integration of Intermittent Renewable Energies into the grid. WAPP was represented by Mrs. TOE Elisabeth, Human Resources Officer and Mr. Thierno Oumar BARRY, Project Coordinator. This study tour consists of six field visits and two meetings with SGCC officials. The visits and meetings took place at the following locations:
A demonstration center for the use of Ultra-High Voltage Direct Current (UHV DC) at BEIJING;
A demonstration center for the storage and transport of solar and wind photovoltaic energy in Zhangbei;
A network operation simulation center in BEIJING;
The regional dispatching of Tianjin;
The Tianjin Ecological City Project "Sino-Singapore Tianjin Eco-city";
The national dispatching of the CEPRI network operation simulation center in BEIJING;
The meeting room of the National Dispatching office of SGCC of BEIJING.
To meet the challenges of supplying consumption areas in the central and eastern parts of the country, far from production centers, particularly renewable energy (RE) production centers, China has embarked on an all-out search for all the means that could enable it to achieve this end. This desire was the basis for the creation in 1951 of the CEPRI (China Electric Power Research Institute), a tool of the SGCC, the Chinese electricity company which is 88% present in China and supplies 1.1 billion people or 83% of the population.
This company sold 3,500 TWh for 315 billion US dollars in 2016. It employs 1.87 million people.
All the visits organized took place in the various CEPRI entities, to show how China has progressed towards mastering techniques and technologies in the following areas:
Renewable energy production
Renewable energy transmission
The operation of a network integrating a significant proportion of renewable energy
Maintenance of production facilities, transmission and exploitation of renewable energy.