Millennium Challenge Corporation (MCC) working visit to the WAPP Secretariat
Millennium Challenge Corporation (MCC) working visit to the WAPP Secretariat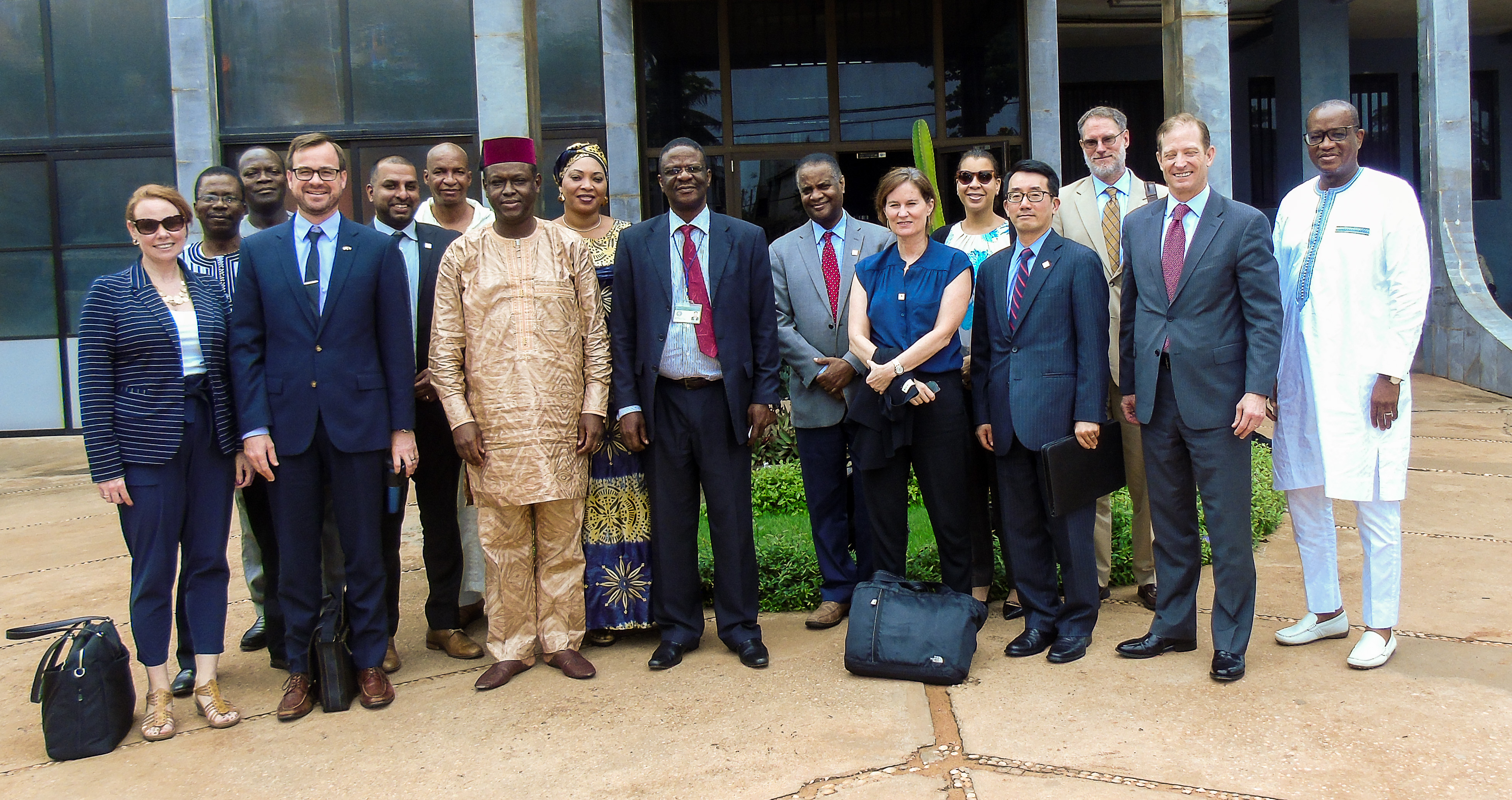 On March 1, 2019, the WAPP General Secretariat hosted a working visit from the MCC delegation, led by the National Coordinator of MCA Benin, Mr. Gabriel Dégbéni. During the meeting, the WAPP General Secretariat presented the new Master Plan 2019 - 2033 adopted by ECOWAS Heads of State last December and the MCC presented its new product, the "Regional Compact", which allows it to finance projects of regional interest.
The WAPP General Secretariat made a presentation highlighting the main features of the new master plan, which is more ambitious than the previous one, in particular the 75 priority projects with a financing requirement of 36 billion US dollars, the predominant place of renewable energies, the interconnections with North Africa (already interconnected with Europe) and Central Africa (with the Inga dam in the DRC).
The MCC delegation indicated that in recent months, they have been allowed to finance projects of regional interest (mainly road transport and energy) through "regional compacts". In West Africa, 5 countries are concerned by a regional compact. This is what justifies MCC's interest in WAPP, whose ultimate goal is the establishment of a regional electricity market through the development of regional energy production and transmission projects.
The MCC has expressed interest in certain transmission line interconnection projects, capacity building for electricity sector actors and has requested a certain amount of information from the WAPP General Secretariat.