Meeting of the joint ARREC/WAPP Technical Working Group (TWG)
Meeting of the joint ARREC/WAPP Technical Working Group (TWG)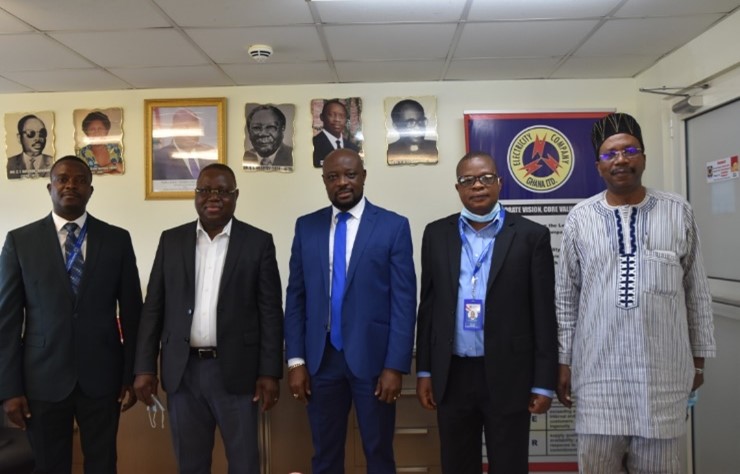 The Secretary General of WAPP, Mr. Apollinaire Siengui KI, went to Ghana from 6 to 9 April, 2021 to participate in the meeting of the Joint ARREC/WAPP Technical Working Group (TWG) in charge of the elaboration of the various regulatory texts related to the ECOWAS Regional Electricity Market (REM).
Under the aegis of the first officials of ARREC and WAPP, the working group addressed the following issues on April 6, 2021 (i) how to manage the participation in the market of some sub-regional organizations such as CEB, OMVS, OMVG and TRANSCO -CLSG that already operate or will soon operate interstate interconnection lines; (ii) how to resolve the prerequisite of creating an independent SMO before the start of Phase 2 of the MRE.
From April 7 to 9, the Secretary General visited the Ghanaian members of WAPP based in Accra. He also paid a courtesy call on Ghana's new Minister of Energy, Dr. Matthew Opoku Prempeh, and the Ambassador of Burkina Faso to Ghana, His Excellency Pingrenoma Zagré.