ECOWAS President praises launching of Electricity Market
ECOWAS President praises launching of Electricity Market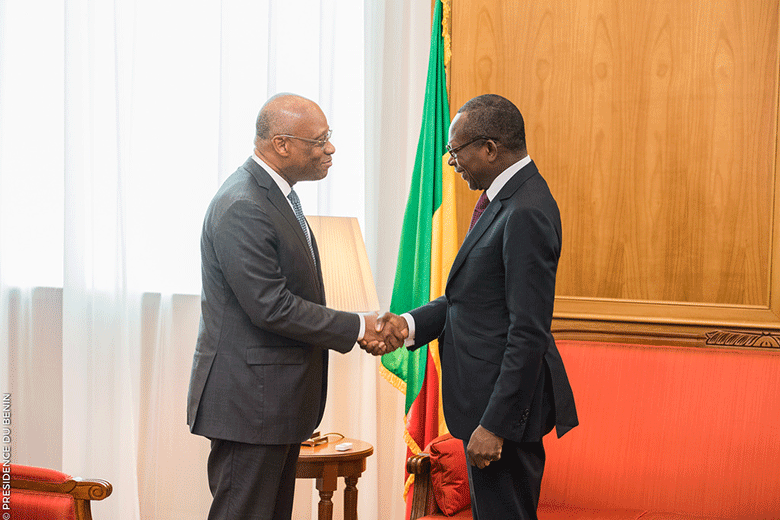 The President of the Commission of the Economic Community of West African States (ECOWAS), Dr. Kassi Jean-Claude Brou in a meeting with the President of the Republic of Benin, His Excellency Patrice Talon on the 5th of July 2018 praised launching of ECOWAS Electricity Market.
Updating the Head of State, the President of the ECOWAS Commission provided insight into the Abidjan-Lagos corridor Project- a road Project that spans from Cote d'ivoire-Ghana-Togo-Benin-Nigeria, the Ministers of Energy meeting that was recently hosted by Benin on the 29th of June 2018 and the subsequent official launching of the ECOWAS Regional Electricity Market. Which is expected to facilitate energy exchanges between countries in the region and improve production and transmission of electricity in the region.
Dr. Kassi Jean-Claude Brou expressed satisfaction with the regional integration dynamics in Benin and thanked President Patrice Talon for his wise guidance and his willingness to participate in the next ECOWAS-ECCAS joint summit scheduled for the 30th July 2018 in Lome, Togo.