A Delegation from the Millennium Challenge Corporation (MCC) visits the WAPP Secretariat
A Delegation from the Millennium Challenge Corporation (MCC) visits the WAPP Secretariat
Friday, September 30, 2022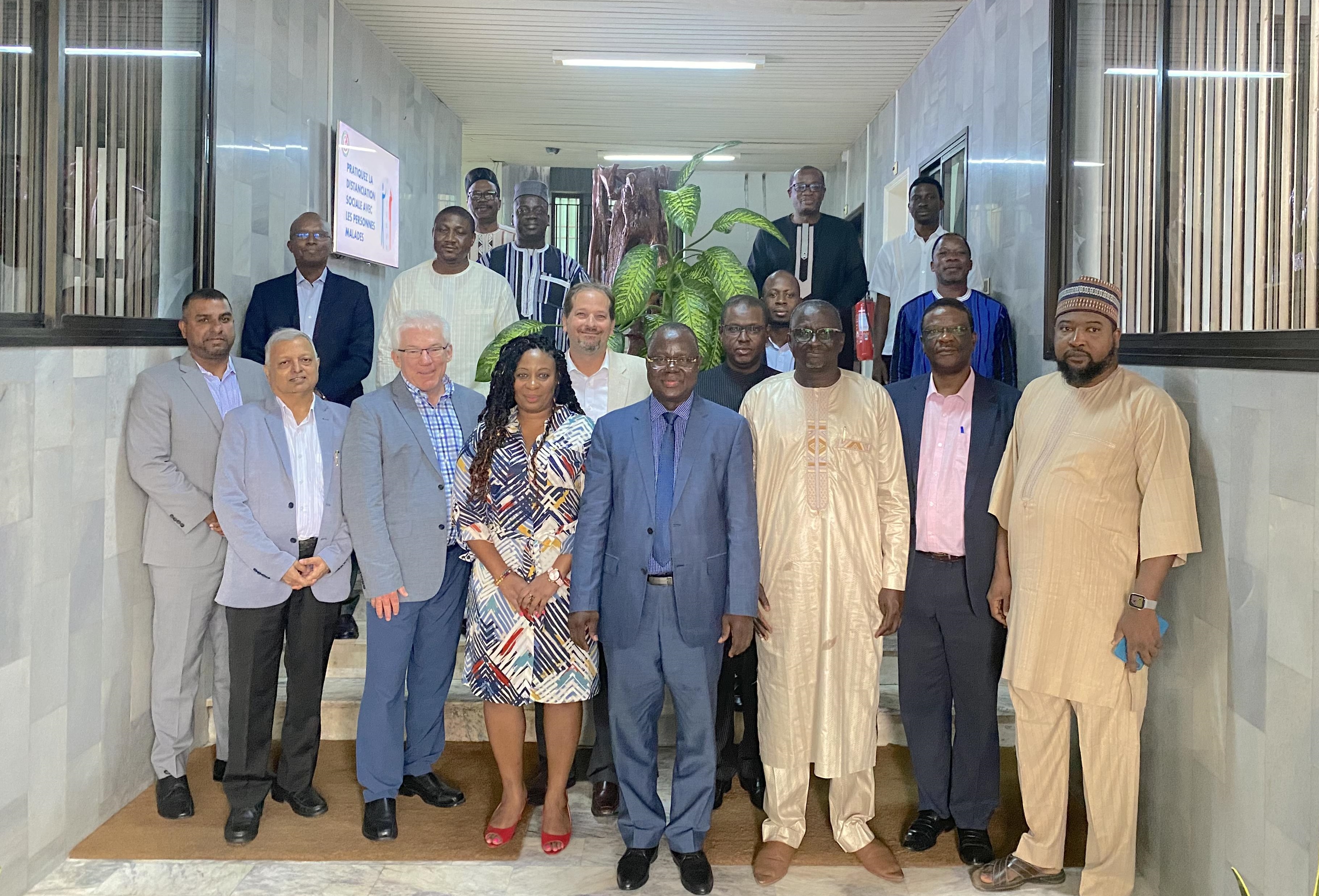 On September 22 & 23, 2022, the Secretary General of WAPP, M. Siengui A. KI, received a delegation from the Millennium Challenge Corporation (MCC) to the WAPP premises in Cotonou, the Republic of Benin. The Objective of the MCC visit was to discuss the continued partnership between MCC and the WAPP and to evaluate the need and timing of WAPP's priority projects and ICC activities.
The delegation comprised of Mr. Michael Simsik, Resident Country Director; Mrs. Fathma JALLOH, Associate Director; Mr. Michael HAMILTON, Energy expert; Barry Deren, Economic Analysis Expert; Mat Jacob, Energy Program Officer; Ronnie Murphy, Consultant - Infrastructure Expert; Yves Muyange, Consultant - Reform Expert and Preveen Agarwal, Consultant - SCADA Expert.
The participants had the opportunity to engage the Secretary General of WAPP, Mr. Siengui A. KI as well as the Directors and experts of the Planning, Investment Programming and Environmental Safeguards (PIPES) and the Information and Coordination Center (ICC) of WAPP.
The mission also included the visit of the WAPP ICC project located in Calavi, the Republic of Benin. The work visit ended on Friday, September 23, 2022.