Courtesy visit of the Minister for Energy of Benin to the WAPP Secretariat
Courtesy visit of the Minister for Energy of Benin to the WAPP Secretariat
Thursday, December 21, 2017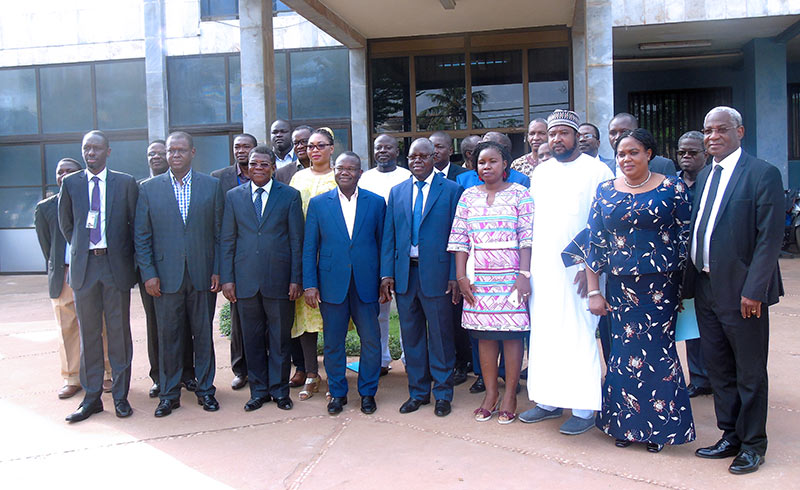 The WAPP Secretariat, on Thursday, December 21, 2017 at 08:00 hosted, the Minister for Energy of Benin, Mr. Jean Claude HOUSSOU. The Minister who was paying a courtesy visit to the Secretariat was accompanied by Directors and other officials of the Ministry. 
During the meeting, the WAPP SG expressed his appreciation in the Minister and thanked the President of the Republic of Benin, the Government and the people of Benin for the hospitality that has facilitated the smooth running of the WAPP since its establishment in 2006.
In a short PowerPoint presentation, the WAPP explained its structure, operation and projects to the Minister. The WAPP detailed the ongoing process of updating the ECOWAS Master Plan on Generation and Transmission and the need for collaboration on national and regional projects to be captured in the update. The issue of transmission costs of energy within the framework of the regional electricity market in West Africa was also discussed. The revision session of this master plan is expected to begin in January 2018.
In his address, the Minister of Energy of Benin who is also Co-Chairman of the High Council of the Benin Electric Community (CEB) and Chairman of the Council of Ministers of the West African Gas Pipeline Authority (WAGPA) expressed his pleasure visit the WAPP Secretariat after several postponements. He presented some electric projects of the Government Action Plan which should contribute to the improvement of the energy supply in Benin.
He acknowledged the importance of the role played by WAPP in finding a sustainable solution to the energy supply at the regional level and encouraged WAPP to intensify its efforts. He renewed his availability to support WAPP in all circumstances.
                        In the office of SG WAPP: on the left the Minister, on the right the SG
                   In the WAPP conference room: the Minister surrounded by his collaborators​