Courtesy visit of the Chairman of ARREC to the Secretary General of WAPP
Courtesy visit of the Chairman of ARREC to the Secretary General of WAPP
Thursday, February 16, 2023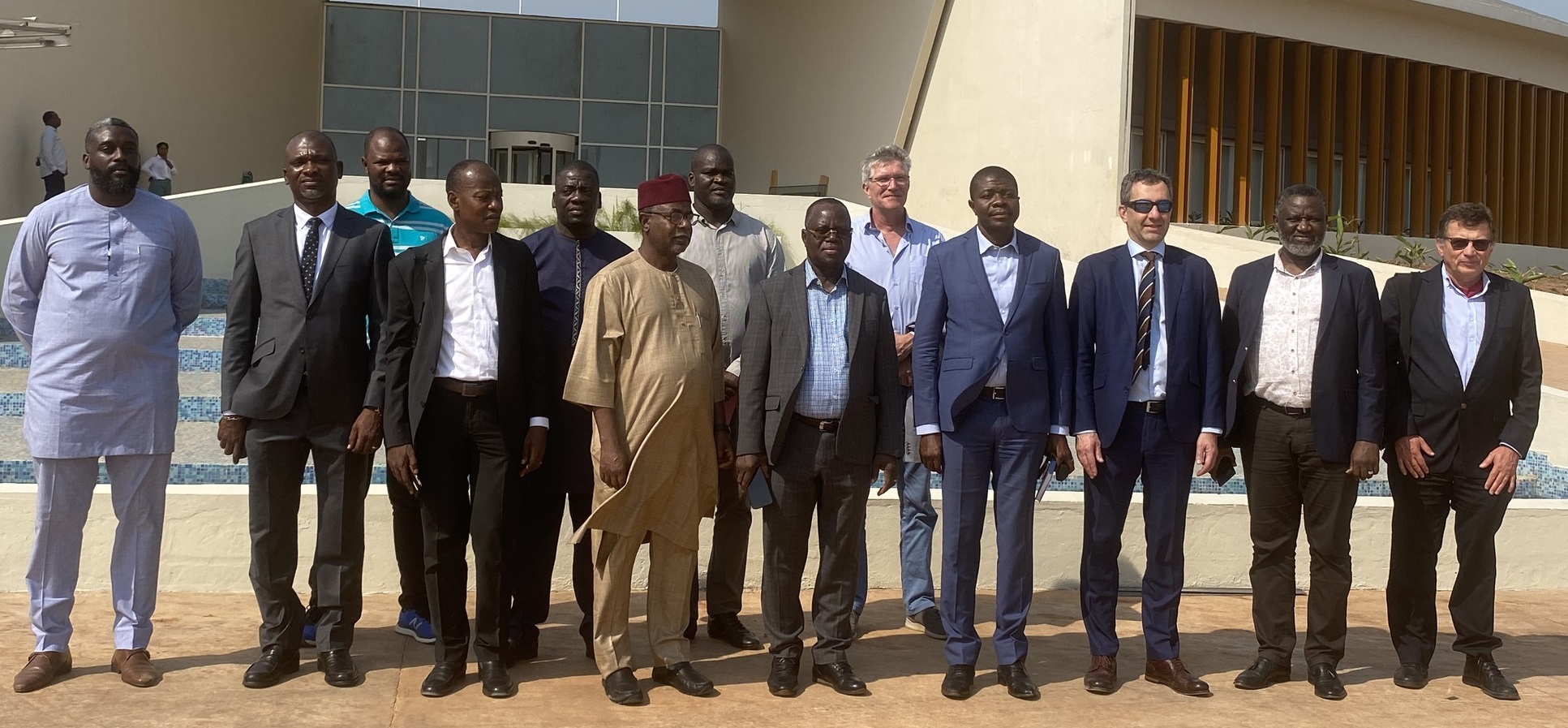 On February 01, 2023, the Secretary General of the WAPP, Mr. Siengui A. KI, received the visit of a delegation from the ECOWAS Regional Electricity Regulatory Authority (ERERA) headed by Mr. Laurent Tossou; the New Chairman of ERERA. Included in the delegation was Dr. Haliru Dikko and Mr. Oumar Bangoura, who are members of the Regulatory Council of ERERA. The visit was in view of discussing the subsequent steps of the ECOWAS Regional Electricity Market.
This meeting opened with a brief welcoming address by the Secretary General of WAPP to the delegation and the representatives of the market committee present. The head of the delegation, Mr Tossou also in turn thanked the Secretary General, the committee as well as the staff of the WAPP Secretariat for the cordial reception.
The discussion reviewed strategies towards the development of the electricity market, investments and synchronization of activities in phase 2 and 3 of the market.
The meeting ended with a visit to the construction site of the WAPP ICC project in Calavi, Benin, in the company of an European Union delegation.