Audience with the President of Burkina Faso
Audience with the President of Burkina Faso
Friday, November 11, 2016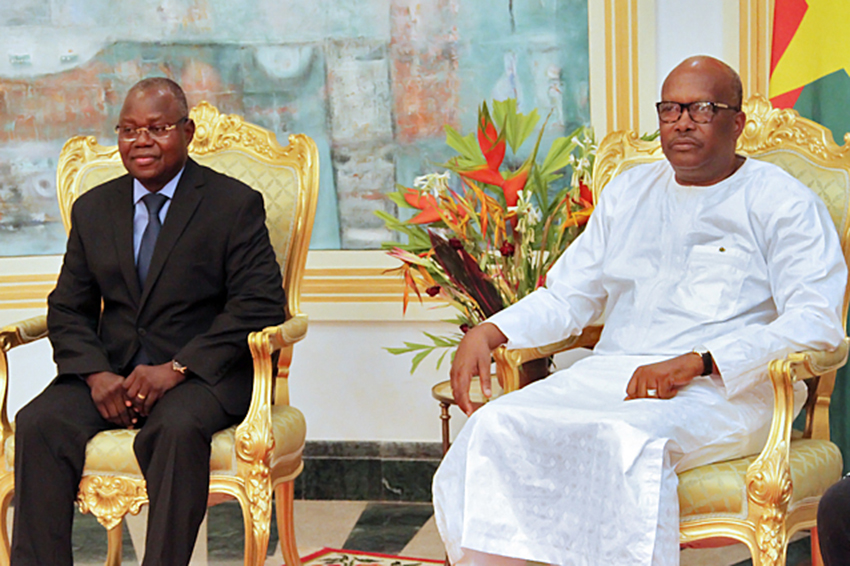 At the end of the WAPP General Assembly session, a delegation of MDs who participated in the General Assembly were granted an official audience with His Excellency Roch Marc Christian KABORE, the President of Burkina Faso.
The audience took place on Friday, 11 November 2016, from 4:30pm to 5pm.
The WAPP Secretary General, speaking on behalf of the delegation, debriefed the President of Burkina Faso on the proceedings of the General Assembly, following which the President encouraged them to strive on with the electrification of the West African sub-region, the mainstay of economic and social development.