APUA/ASEA Forum on Strategic Governance
APUA/ASEA Forum on Strategic Governance
Wednesday, March 29, 2017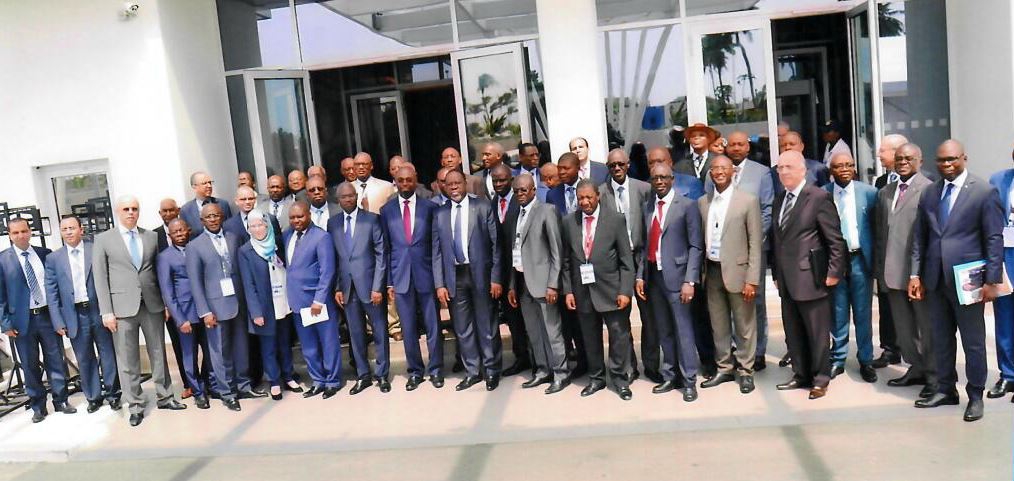 At the invitation of the Association of Power Utilities of Africa (APUA/ASEA), the WAPP Secretary General, Mr. Siengui Apollinaire KI paid a visit to Abidjan, Côte d'Ivoire, to attend a Forum on Leadership and Strategic Governance held from Monday 27th to Wednesday 29th March 2017.
The Forum was organised within the framework of the activities of the APUA/ASEA African Network of Centres of Excellence in Electricity (ANCEE), established with the support of the African Development Bank (AfDB) and the Agence Française de Développement (AFD)
The Forum was themed "Leadership and Strategic Governance of Power Utilities in Africa".
About sixty people from the African power utilities (PUs), African power sector regulators and African power pools participated in the forum.
The WAPP Secretary General presided over a workshop on the need for interconnections in West Africa, held on Tuesday 28th March.
The APUA/ASEA Forum on Leadership and Strategic Governance of African Power Utilities ended with a so-called "Declaration of Abidjan", from which the following key points can be highlighted:
Actions to be implemented by the APUA/ASEA:

Pursue the facilitation of discussions and debates on appropriate structuring models to enhance power supply;
Embark on initiatives to identify prospects for interconnection at the continental level;
Gather and share amongst power utilities (PUs) information on the numerous power sector initiatives supported by Technical and Financial partners (TFPs);
Inform the PUs about the practical modalities for mobilizing and accessing resources of the TFPs.

Encourage PUs to promote a management based on good governance.
Request for support to African public decision-makers with a view to:

Making the power sector "bankable" through public intervention in order to reduce its vulnerability to financial uncertainties;
Promoting appropriate power sector development support instruments, such as the taxation of the mining sector;
Promoting measures geared at making tariffs attractive to the private sector.