13th Session of the General Assembly of WAPP
13th Session of the General Assembly of WAPP
Monday, December 10, 2018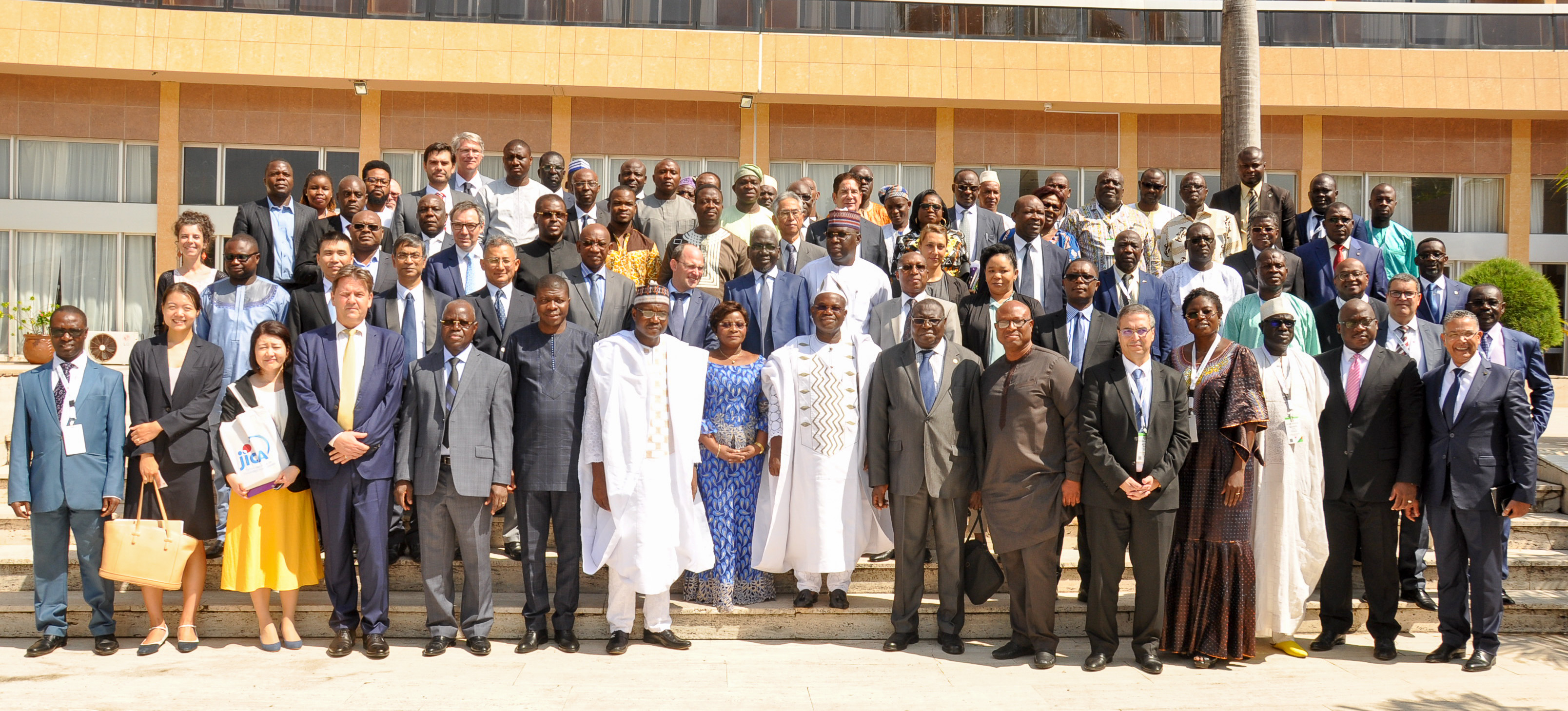 The 13th WAPP General Assembly, under the theme "Capacity Building: Key Pillar for Electricity Market Sustenance", was held on November 09, 2018 in Cotonou, Benin. In the margins of this General Assembly, preparatory meetings were held throughout the week of November 05 to 08, 2018.
The opening ceremony of the General Assembly was presided over by Mr. Jean Claude HOUSSOU, Minister of Energy of Benin. The various speakers at the opening ceremony acknowledged the relevance of the theme of the General Assembly in the sense that human resource is the first factor for any human endeavor success.
Subsequently, the General Assembly examined, among other things, the following documents:
The WAPP Secretary General's Activity Report for the year 2018;
WAPP 2017 Financial Statements;
Recommendations from the last WAPP Executive Council meetings in 2018.
Among the recommendations adopted, those relating to the following files should be noted:
The update of the ECOWAS Master Plan for the Generation and Transmission of Electric Power, the WAPP planning document. The new Plan, which covers the period 2019 - 2033, is more ambitious than the previous one and has a portfolio of 75 power generation and transmission projects at a total cost of US$36 billion. By 2033, renewable energies should represent about 40% of the sub-region's energy mix.
The Directive on the Securing cross border Energy Exchanges within the ECOWAS Regional Electricity Market.
The accession of five (5) new members to the WAPP.
To be definitively adopted, the two first files will have to be submitted to ECOWAS authorities, including the Meeting of Energy Ministers scheduled to take place in Abidjan, Ivory Coast, in early December 2018.
The five (5) electricity companies newly admitted as members of the WAPP are: Sahara Power Group Limited (Nigeria), Paras Energy & Natural Resources Development Limited (Nigeria), Pacific Energy Company Limited (Nigeria), North South Power Company (Nigeria) and AKSA Energy Company Limited (Ghana).
The General Assembly was preceded by the Executive Committee meeting, which mainly finalized files to be submitted to the General Assembly.
The WAPP Technical and Financial Partners Meeting, the opening of which was also chaired by the Minister of Energy of Benin, was attended by the following TFPs: World Bank, AfDB, IDB, EBID, KfW, AFD, JICA, GIZ, EU, USAID and MCC.
The TFPs renewed their support for WAPP and suggested the establishment of a committee to study ways to accelerate the implementation of projects, once funding is granted.