SG WAPP mission to the Regional Summit on Energy Cooperation
Ivory Coast
SG WAPP mission to the Regional Summit on Energy Cooperation
Thursday, January 26, 2017
to
Friday, January 27, 2017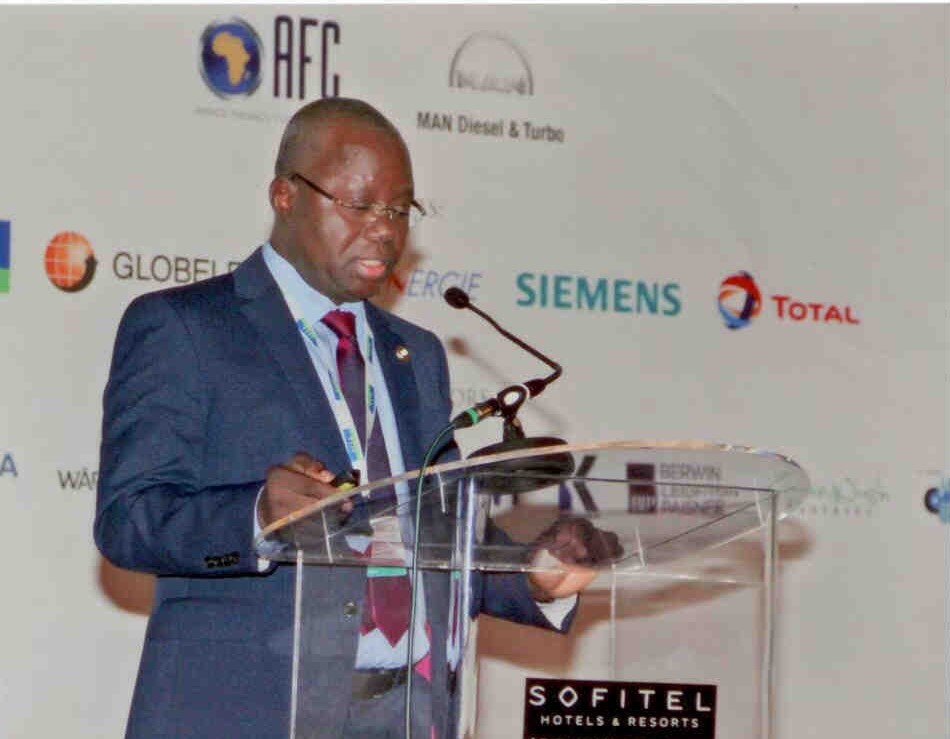 At the invitation of the EnergyNet UK Event Agency, WAPP Secretary General (SG), Apollinaire Siengui KI, visited Côte d'Ivoire to attend the Regional Summit on Energy Cooperation in west Africa. He was accompanied by Mr. Sanno MONDRE, his Assistant Individual.
The summit on "The promotion of cross-border cooperation and regional integration" took place on 26 and 27 January 2017 in Abidjan at the SOFITEL HOTEL IVOIRE. It also included an exhibition of equipment.
The summit was attended by structures such as:
The ECOWAS Commission
Ministries in charge of energy
Financial Institutions
The WAPP
Electricity Regulators
Electricity companies
Rural Electrification Agencies
Oil or gas companies
Etc.
The event consisted of three main parts:
Opening ceremony
Opening presentations
Different sessions of discussion panels
Opening ceremony
The opening ceremony was held under the patronage of the Minister of Oil, Energy and Renewable Energy Development of the Republic of Côte d'Ivoire, Mr. Thierry TANOH. The opening ceremony also saw the participation of the Minister of Lands, Mines and Energy of Liberia, Patrick SENDOLO. The two speakers discussed the situation of the electricity sector in their respective countries and highlighted the importance of sub-regional energy cooperation under the auspices of ECOWAS and its specialized agencies (WAPP, ARREC, ECREEE, AGAO ) Which makes it possible to boost the electrification of the subregion.
Opening Presentations
Two presentations were made at the opening:
Presentation of the ADB
Presentation of the WAPP
The AfDB's presentation focused on the AfDB's energy policy, including the President's vision of universal access to electricity in Africa in 2025. It was delivered by its Director of Energy, Financial Solutions, Policies and Regulation . The presentation of the WAPP, which was very much appreciated, enabled the Secretary General to briefly present the institution, the priority projects of the ECOWAS 2012-2015 Production and Transport Master Plan and the Regional Market of the " Electricity.
Discussion panels
There were in all 8 panels of discussion whose themes were among others:
Regional cooperation on electricity in West Africa
The role of gas in the development of the subregion
The role of the private sector in energy projects
Innovative methods of financing projects
Off-grid electrification
Renewable energy projects.
The Secretary General of WAPP participated in the panel on regional cooperation in electricity in West Africa. This gave him the opportunity to shed more light on the institution and the regional market being implemented.
It emerged from the various debates, the need for the various players in the sub-regional electricity sector to demonstrate together a strong commitment, even a certain voluntarism, to succeed in electrification of the subregion.
A visit to the combined cycle power plant of AZITO in the afternoon of January 27, 2017 ended the summit.
Event place
COMPTE RENDU DE LA MISSION DU SG EEEOA AU SOMMET RÉGIONAL SUR LA COOPÉRATION ÉNERGÉTIQUE
ABIDJAN - CÔTE D'IVOIRE